Sincere Thanks for Your Confidence in LL Corpus Solutions and Approach
TThe LL Corpus Team is empowered by continually supporting and collaborating with our healthcare community circle of partners, associates, and backers.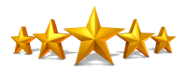 Dr. Kavitha Raja, Professor, & Head Physiotherapy, JSS Hospital
Mysore, India
"I enthusiastically believe that the Mini Clinic has the makings of widespread use in India given our large outpatient populace that view is visiting medical facilities as demanding and expensive. In addition, the equipment can support positive rehab outcomes for small children as well as seniors with joint disorders and other physical conditions."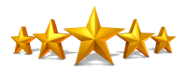 Alexa Arnaldo-Crosby, Physical Therapist
California
"I highly commend the staff at LL Corpus Cogere for creating products that are innovative, intuitive, and versatile. One product I'm excited about is the MINI CLINIC which makes it easier for therapists to work with more involved clients with gait and balance issues. Clients are empowered to be active participants in their rehab process."
Dr. R. Prashanth, Orthopedic Surgeon
Mysore, India
"The MINI CLINIC can be used in Hospitals, Rehab clinics and patient home settings from pediatric to geriatric patients with neurological and musculoskeletal disorders. Besides, it can collect and observe patient vital signs and body movements via sensors throughout ses­sions and remotely record and monitor patient sessions."
Dr. Jose F. Cadiz, MD
Manila, Philippines
"LL Corpus has truly developed the World's First Total Rehab & Wellness MINI CLINIC! The equipment supports the integrated treatment of patients with neurologic and orthopedic impairments. It provides patients safe lifting (450 lbs.) and multiple PT / OT tools that will be widely accepted by clinicians in helping patient recovery."
Paul Guerty, Physical Therapist
Lake Cortland, New York
"I am a believer in the LL Corpus MINI CLINIC for successful assisting patient recovery after an injury or a surgical repair, to move from non-weight bearing, to partial to full weight-bearing status. There is significant value for conducting all PT and OT therapy, within one piece of equipment."
Rose Franje-Talahuron, Physical Therapist
California
"The Mini Clinic will present limitless physical and occupational therapy exercises for treating different medical conditions and levels of impairment to achieve successful patient outcomes. This device will increase clinician face time and empower patients to be proactive participants in their rehabilitation treatment."
Dr. Ruth Thornton, MD
Long Beach California
"I am extremely impressed with the Mini Clinic as it is relatively compact but has multifunctionality. It can be used for the pediatric population and adults up to 475 lbs. There are so many potential settings for use: hospitals, skilled nursing facilities, schools, and private homes. It has the potential to mobilize severely debilitated patients with severe strokes or spinal cord injuries earlier, thus promoting earlier neurologic recovery and hopefully, shorter rehab stays. It is also useful for maintaining bone health for those who require assistance to weight bear/stand. It's awesome that it can be operated by only one person, using a remote control. It allows for the safety of both the patient and therapist. Additionally, the ability to video record via phone or tablet and to be used in the setting of telemedicine makes it a device of the future."
April Shilton, OTA
Long Beach, California
"I have had the privilege of using the MINI CLINIC for the last two years. I have experienced firsthand how beneficial its use has been to my patients, allowing them the security of performing tasks without the fear of falling or causing any injury. I have witnessed patients perform rehab tasks that would have otherwise been unattainable to perform without this equipment. Patients can experiment with new techniques or strategies, pushing themselves out of their comfort zones, knowing that the harness is there to support them when they reach fatigue. Not only is the MINI CLINIC valuable to my patients, but to myself as well. Its use has taken the day-to-day strain off my body. I can have the harness assist a patient with the standing, allowing me to be unrestricted to perform joint mobilization, passive range of motions, and load-bearing activities without the fear of injury or strain on my body. I recommend the MINI CLINIC and continue to blend this valuable equipment with patient treatments."